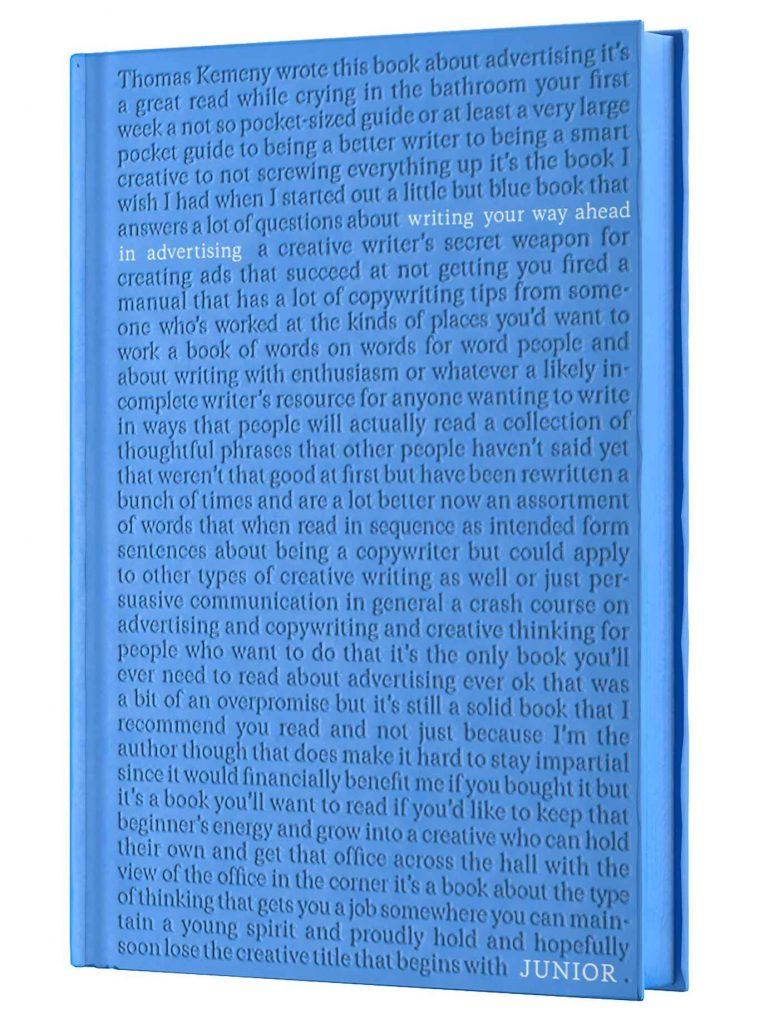 This book is about how to make it in the advertising industry. The author, Thomas Kemeny, has worked in advertising for over thirty years and has a lot of experience to share. He starts by talking about how to get your foot in the door, how to network, and how to stand out from the competition. He also talks about the different types of advertising, the different kinds of clients, and how to work with them. Kemeny also shares some of his own experiences and lessons he has learned over the years. Overall, this book is a great resource for anyone who wants to learn more about advertising and how to make it in this competitive industry.
How To Get Good At Copy
1. Write every day
This is the best way to improve your writing skills.
2. Read a lot
This will help you develop your own style and voice.
3. Study advertising
Learn about different techniques and how to apply them to your own writing.
4. Be original
Don't be afraid to be different. This is what will make your work stand out.
5. Always be learning
The more you know, the better your writing will be.
How To Get Your Foot In Advertising
You can start by working for an advertising agency, or by getting a job in sales or marketing for a company that sells advertising space. You can also start your own advertising agency or marketing firm. You could also start by creating a portfolio of creatives that you create for "fun".