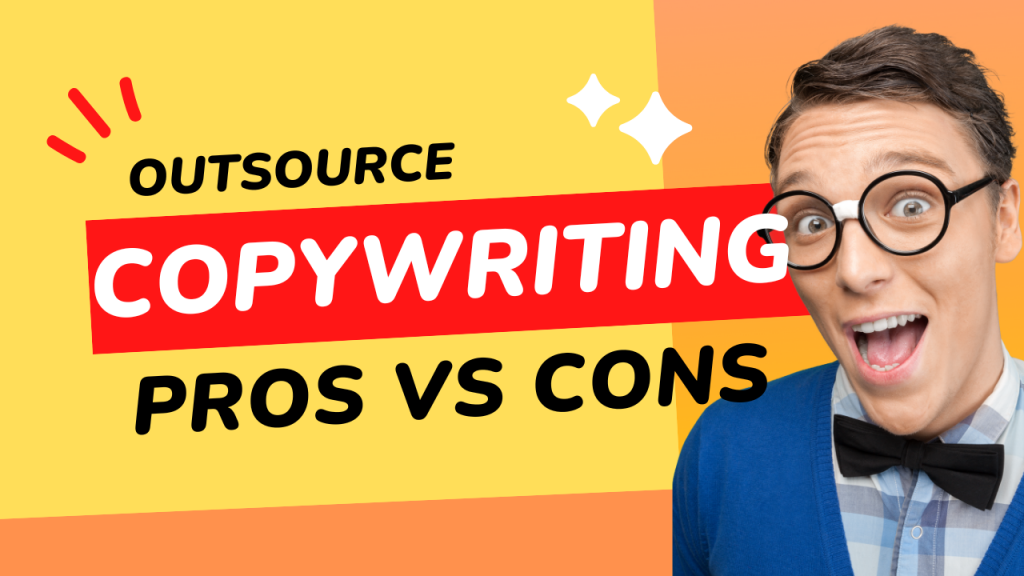 You might be tempted to outsource your copywriting project to an outside agency because of several reasons but is it really worth it? In this article, we will discuss the pros & cons of outsourcing your copywriting projects. Should you outsource your copywriting? Find out in this article!
Why Do People Outsource Their Copywriting Projects?
One of the most common reasons is that they do not have the time to write the copy themselves. Other reasons include lack of expertise, not having a copywriter in-house, or simply because it's too expensive to hire a copywriter in the US.

Copywriters in the US demand up to $100 per hour & this might be the biggest turn-off if you do not have a copywriter on a salary.
Pros Of Copywriting Outsourcing
Cheap Costs
One of the "pros" might be that the cost of outsourced copywriting is cheaper than what you might pay if you had someone in house or paid someone in the US.
Get Work Done Faster
If you find a good copywriter to outsource the project to, you might be able to get years of work within months simply because of the fact that you can hire multiple people to finish up the job
Variety Voice
This could be both a pro and a con but, we think that sometimes, its nice to have a variety of voices in your copywriting because hearing the same kind of copy over and over might get monotonous.
Cons Of Copywriting Outsourcing
No Brand Association
Whenever you outsource someone, their copy might be aligned with what your company represents and does. They might miss out on what's actually your existing customer or ideal customer base is used to or what you want to portray.
No Prior Knowledge
The person you outsource might not have industry knowledge about your company. They are used to working for various companies in various industries that they haven't actually mastered of them.
Cultural Barrier
This is not true every time, but American English is MUCH different than British English or Indian English. What might make sense in UK, might not be relevant in the US? The "jokes" and "puns" might not be understood, so It's important to make sure that there won't be a language or cultural barrier.
Conclusion
The ultimate decision is yours. Having a copywriter inhouse on your team can be great asset because you can get fast turn around and they understand your ultimate goal, but there are times when outsourcing might be a good choice as well.