Copywriters are salespeople, there is really no limit to how much they can make if they work for themselves, but if they are to get/ a job somewhere, they might have a salary ceiling. In this article, we will discuss all the aspects of how much can you expect to make a copywriter.
What is the average salary of a Copywriter?
The average salary of a copywriter in the US is about $52K Per year. The Top 10% however make as much as $125K and the Low 10% make as low as $32K.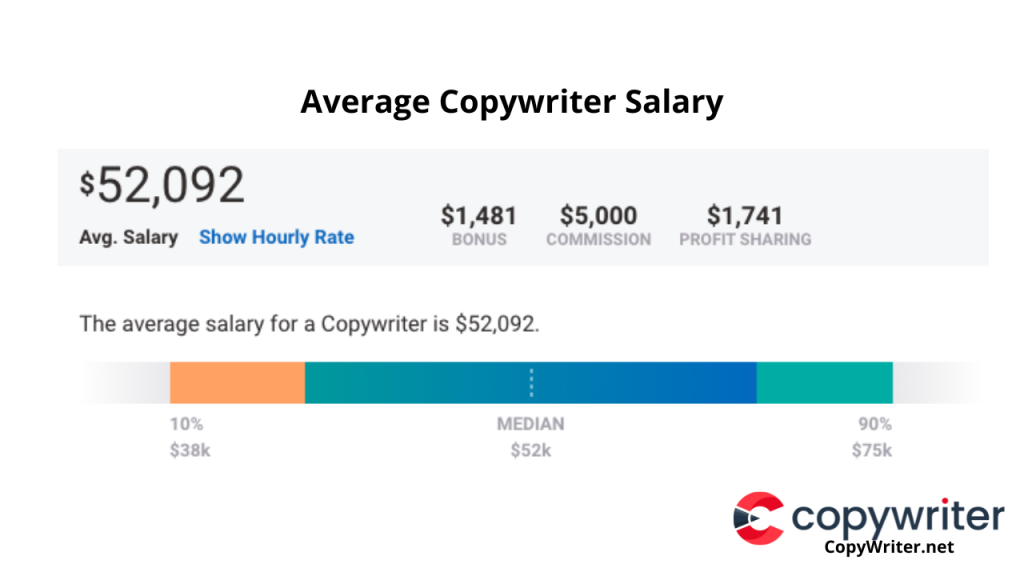 This should tell you that like any other career, copywriting is a craft and as you improve your skills and gain more experience, you will make more money. The more valuable you are to a company, the more money will make. You may even be able to earn a royalty or commission per sale on top of the base salary.
Salary also depends on the location of the copywriter.
A junior copywriter in New York City will earn an average of $42k per year.
A junior copywriter in the United Kingdom (UK) will earn an average of £33,290 Per Year
A junior copywriter in India will earn an average of ₹359,348 per year.
How Much Does A Copywriter Make Per Hour?
If you are not on a salary, as a copywriter, you can expect to make about $25 Per hour in the low end with basic experience and as high as $200 per hour if you have a proven track record of delivering quality work.
The Hourly wage makes sense if you are consulting for a limited time where you need to provide quick work to improve the copy. For example, someone might want you to take a look their FaceBook ad campaign, and for trained eyes, it should not take more than 20-30 minutes at max, in this case, it's better to charge as much as you can per hour so you are well paid.
Types Of Copywriters
If you are a copywriter, you will more than likely fall into one of the 2 categories. You are either a freelancer or you work in-house at a company or agency. They both have their own pros and cons.
Freelance Copywriter
Freelance copywriters are their own boss, They need to be self-motivated to actually do the work and they will not make money unless they are hustling. They need to actually run the entire business themselves or hire people, however, there is no limit to how much money they can make.

Some Pros and Cons of Being A Freelancer Copywriter
Your own boss
Work on various projects and industries
No guaranteed income
No benefits
Self-funded retirement plans
No income limit
In-House or Agency Copywriter
In-House or agency copywriters usually work for a salary at a company where they are focused on one brand or company and it's usually monotonous work but the perks are that you just have to show up and do the bare minimum.
Some Pros and Cons of Being A Freelancer Copywriter
Just do the bare minimum
Retirement Plans
Health/Dental Benefits
guaranteed Income
Monotonous work
How Can Copywriters Make More Money?
Copywriters should aim to learn other skills that complements their copywriting. Such as learning the basics of PPC ( Pay Per Click), SEO, Adobe Photoshop/Premier/After Effects, and Conversion Rate Optimization.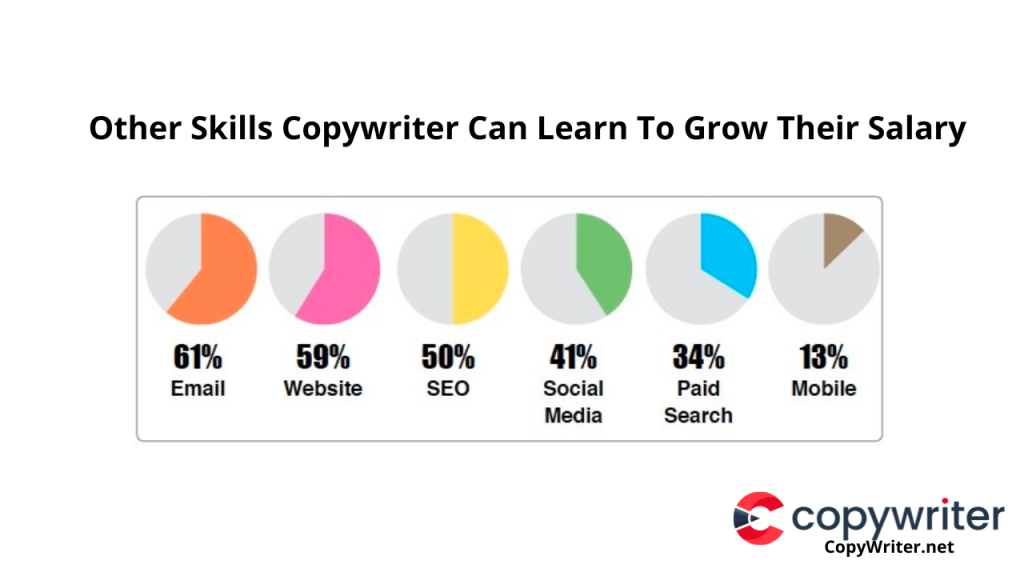 Having these skills will set you apart because you have other valuable skills that most copywriters don't have.
Next: How To Become A Copywriter
Copywriting is a craft and it takes time to become good after long hours of practice and experiments. However, you should start with learning the fundamentals of copywriting.
READ NEXT: How To Get A Copywriting Job?