Once you have decided that you want to be a copywriter, how do you actually get a job as a copywriter? In this article, we will explore 10 step process to get hired as a copywriter.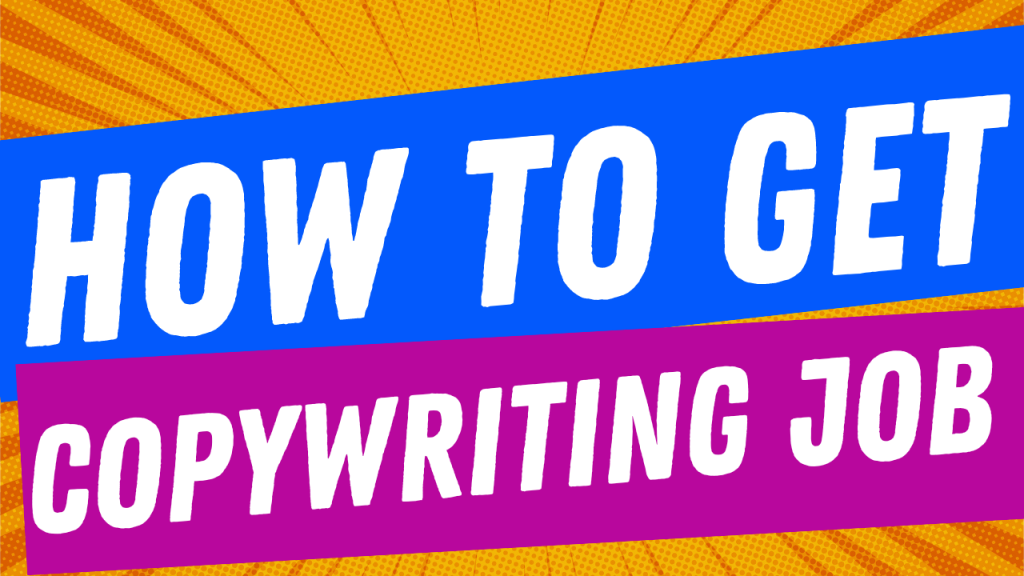 How to get a job as a copywriter?
Write Everyday
Read Fiction
Prepare Portfolio
Apply For Jobs
Interview
Step 1: Write Everyday
If you hate writing, copywriting is not for you. Like any craft, you need to keep practicing daily & as a copywriter, this means that you must be writing something every day! You can write about how your day went, you can pretend to write ad copy for a product you like, and write about copywriting for other blogs
Step 2: Read Fiction
Whenever I want to find out if a copywriter is really good or not, i ask about their top 5 fiction book and if they say "They don't read fiction" or can't name a few, I know for a fact that they are a mediocre copywriter.
Now, that's a crazy claim, right? Hear me out! As a copywriter, your job is to make people imagine and if you don't read or write fictional books, you will never develop that skills. As growing up, I did not enjoy fictional books and thought it was just a waste of time, but as i started learning more about copywriting, I realized that I was wrong. You should read fictional books in all genres , this will help you build style.
Step 3: Prepare Portfolio
The first thing your potential prospect will request is a portfolio of your past work. If you do not have experience, then you can use the daily writings that you have been doing.
The trick to having a perfect portfolio is having varieties of content from Email swipes, and sales pages to business writing.
I also suggest that you learn some other complementary skills that will boost your chances of getting a copywriting job and staying hired. These skills are being able to use Adobe products, a Basic understanding of SEO, and Conversion Rate Optimization (CRO) & Being ability to run PPC ads. You do not need all of these skills, just the ones you know you can get a basic understanding of.
Step 4: Apply For Jobs
Next, you will need to apply for copywriting jobs. You can use job search sites like Indeed, or LinkedIn to look for copywriting positions.
Before you apply for the jobs: Make sure to tidy up your social media profiles, Create a basic resume with your past experience and portfolio.
Should you write cover letters? : Short answer is "no", If your cover letter is 5 sentences then that's fine but don't bore HR by writing your life's story. In that time, you can apply for multiple companies instead of writing a cover letter.
Interview
The final step to getting a job as a copywriter is doing an interview. What you should know about interviews is that, if they have reached out for an interview, they already like what you have, they just need to make sure you are a likable person and know the basics.
Most of the questions asked during a copywriting interview are similar to any other interview. They are just for formalities. Just make sure to make the other person remember you by being human and you can do that by making them laugh or telling them about your small flaws.
Congratulations! Once you have been hired at the company, your job is to help your company grow and make sure to keep learning and expanding your learning.
READ NEXT: How Much Does A Copywriter Make?