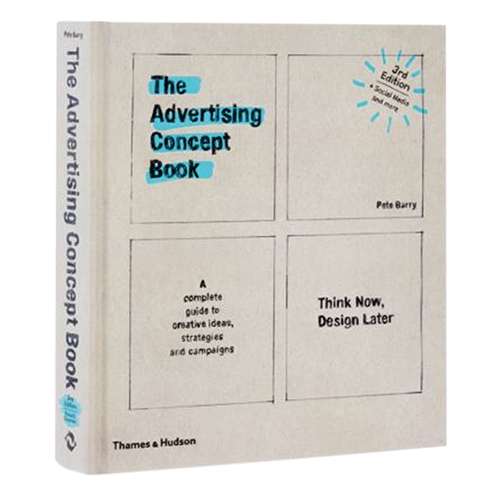 Pete Barry's The Advertising Concept Book is a must-read for anyone in the advertising industry.

It is a comprehensive guide to the creative process, from developing an initial idea to executing a final ad campaign. Barry breaks down the creative process into its component parts, and provides detailed advice on how to approach each stage. He also includes a wealth of real-world examples to illustrate his points.
Book Covers 4 Key Points
Focus On a Single, powerful idea

This goes hand in hand with "Rule of one" that you should focus on getting one idea across.

Message Must Be Simple & Clear

I think this is an extension of the first key point, but the author puts an emphasis on this to make sure that your message is very clear and doesn't create more questions.


Must Be Able To Be Executed Across A Variety Of Media

Your copy must be able to be executed in various forms of media such as online, offline, print etc. so that you are consistent with it.


Generate An Emotional Response in the viewer/reader

The entire point of advertising and copy is to either give or take away an emotion.