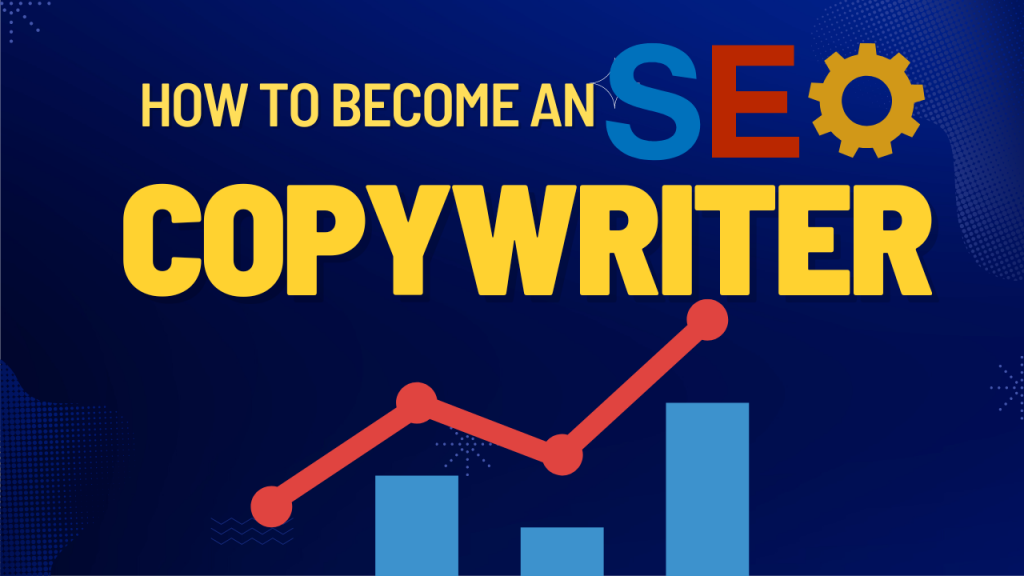 If you enjoy writing but also love to play with data and fancy ranking websites, Becoming A SEO Copywriter might be right for you.
While the first skill in any copywriting is being able to write and convey your message clearly but to become an SEO Expert, you will need to add on a few other skills as well.
In this guide, We will learn about skills that you need in order to become an SEO Copywriter.
What Is SEO Copywriting?
SEO copywriting is a technique used in online marketing to improve web page ranking in search engine results pages (SERPs). The goal of SEO copywriting is to create content that is both keyword-rich and informative, in order to attract visitors to a website and improve its search engine ranking. The Key is to be able to understand what search crawlers want and write your content in a way that it's not only helpful for people but also for search engines.
Rule #1: Write Engaging Content That Users Want
Before you try to write content to get it ranked, understand what Search Engines like Google, Bing, Yahoo, etc want. They want to make sure that their users are finding content that's actually helpful.

Search Engine's priority is to make sure people are happy with search results. So, All your content should AIM to satisfy the reason why visitors came to your site.
Search Engines Like Google, Use Something Called, "NLP (Natural Langauge Processing )"
NLP is the ability of a machine to understand human language and respond in a way that is natural for humans. NLP is used to develop applications that can automatically read and understand human language. That's why it's important to write good content that's helpful rather than using tricks to get your site ranked.
Google Recently released an update where they gave us guidelines on exactly what kind of content we should write.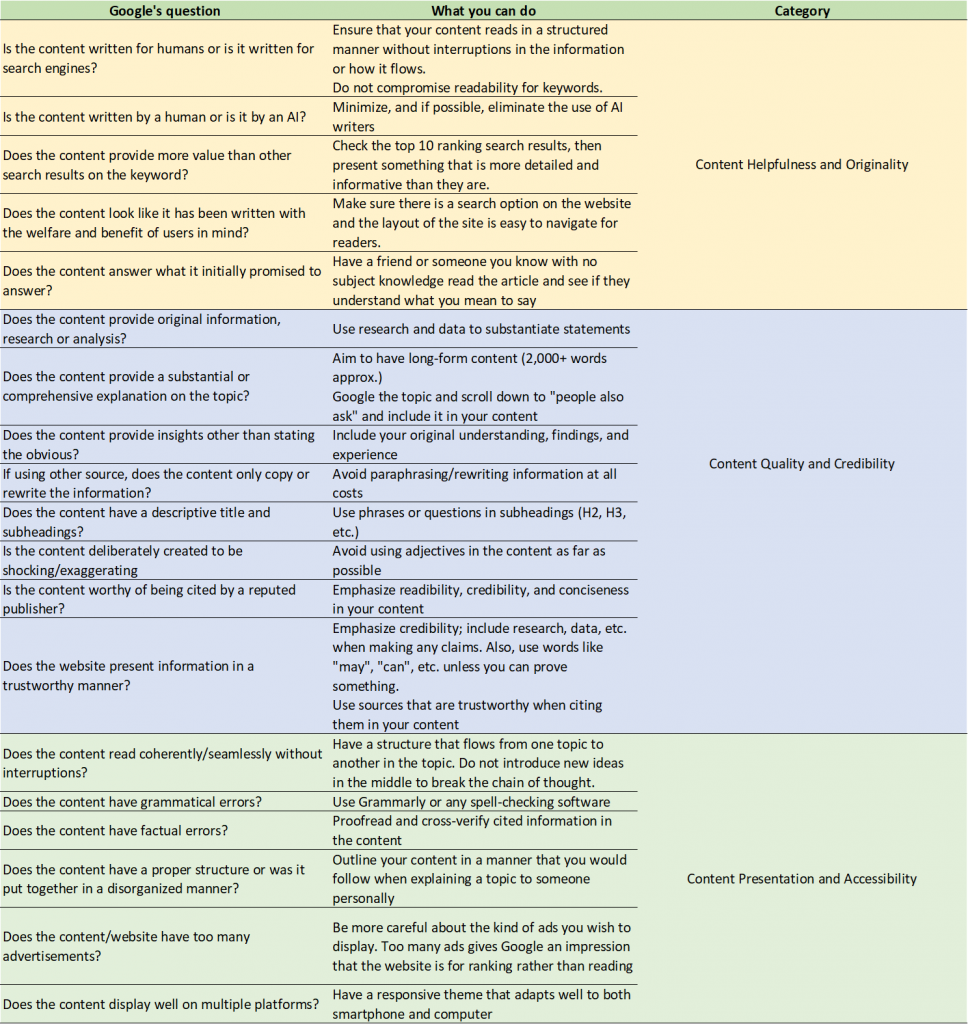 Rule #2: Does It Answer All The Questions?
Your article must be able to answer almost all the questions people might have about the topic that you are writing about. This usually means adding an "FAQ" or framing content that asks the most asked questions.
You can find out what people are looking for using 2 methods. First Method is a website called "AnswerThePublic" and Second Method is simply by searching on google and look at the bottom of "Frequently asked"
For Example: For the keyword "Make Money", AnswerThePublic will give you all sorts of questions people are asking about this topic. You need to answer almost all or the ones that's relevant to your article.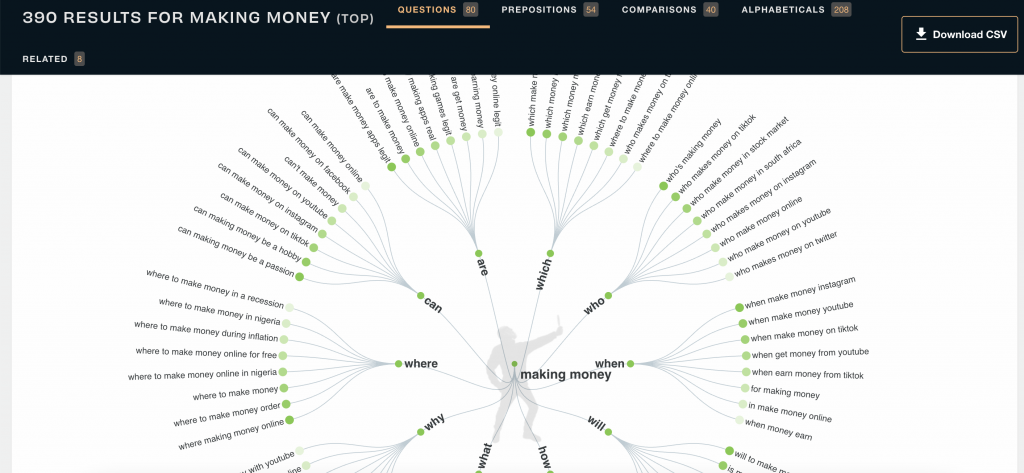 If we look up the same keyword on google and go to the bottom, you will see list of questions or content that people are most often looking for.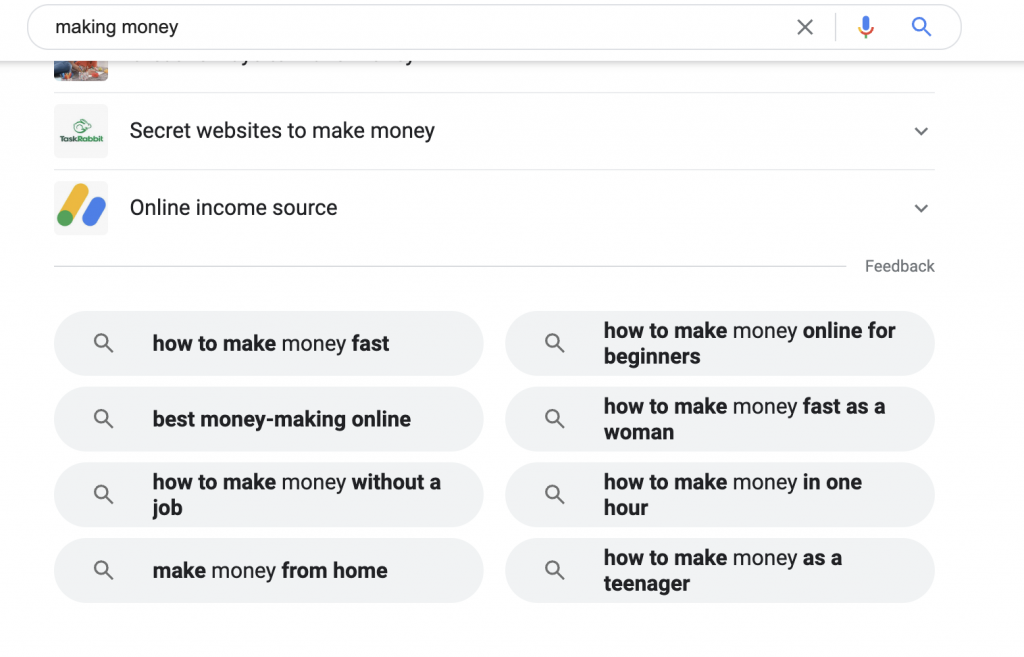 Rule #3: Understand Topical SEO
If you want your website to become a leader in a certain topic, you need to focus on Topical SEO. Topical SEO means that your website as a whole needs to answer all the information about a certain topic.
For Example, This website is about copywriting and we write everything that's copywriting and everything that touches copywriters. To do this, we have to create content make to make sure that we are converting everything that there is to cover about this topic.
To create a Topical Map, start with the generic topic that's going to be the main keyword like "Copywriting" then Find out every other sub topic that's going to get smaller traffic. If you do this, google will assume that you are an authority in this topic & let you rank.
Rule #4: Learn Semantic SEO
Topical SEO was all about having content that has to do the topic of the content but Semantic SEO is all about telling search engines what your content is all about. You need to assist the computer to learn what your content is about.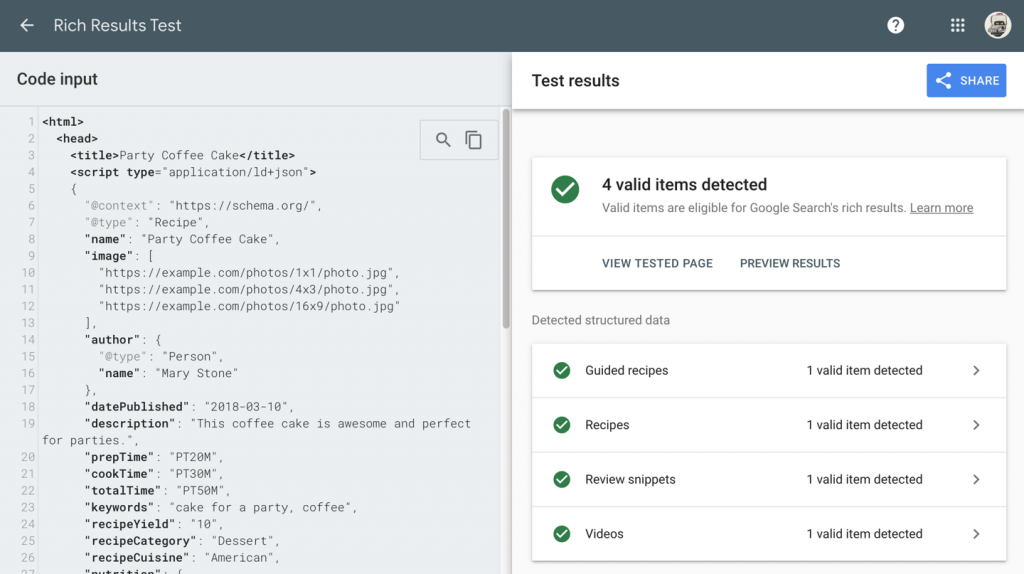 You need to tag your content if it's Video, News, Local Business, etc. Google has a tool called Schema Markup which you can use to see if your content are schema friendly.
Diffrent Types Of Schemas: Product, Event ,Organization, Review, Recipe, Article
Understand that there are "Sub Schemas" that will go deeper.
How To Add Schema To Your Content?
Use A Plugin
If you use WordPress, then the easiest way to add schema markup to your site is to use a plugin. There are many schema markup plugins available, but the most popular are: Schema & Structured Data for WP & AMP, WP Rich Snippets, Rich Snippets WordPress Plugin
2. Add Code Manually
If you don't use WordPress or if you want more control over your schema markup, then you can add it manually.

To do this, you need to:
1. Choose the type of schema markup you want to add
2. Find the code for that type of schema markup
3. Add the code to your site's HTML code
4. Test your code to make sure it's working
Rule#5: Importance of Keywords, Tagging, Alternate Text
You need to add keywords, tag your images, and add alternate text when possible. You also need to have H1 tags for the main topics inside the article.
---
While there are many other things that you can do, these are the major ones that are actually going to help your content rank. If you follow just these 5 rules, you will become an Ultra SEO Copywriter.