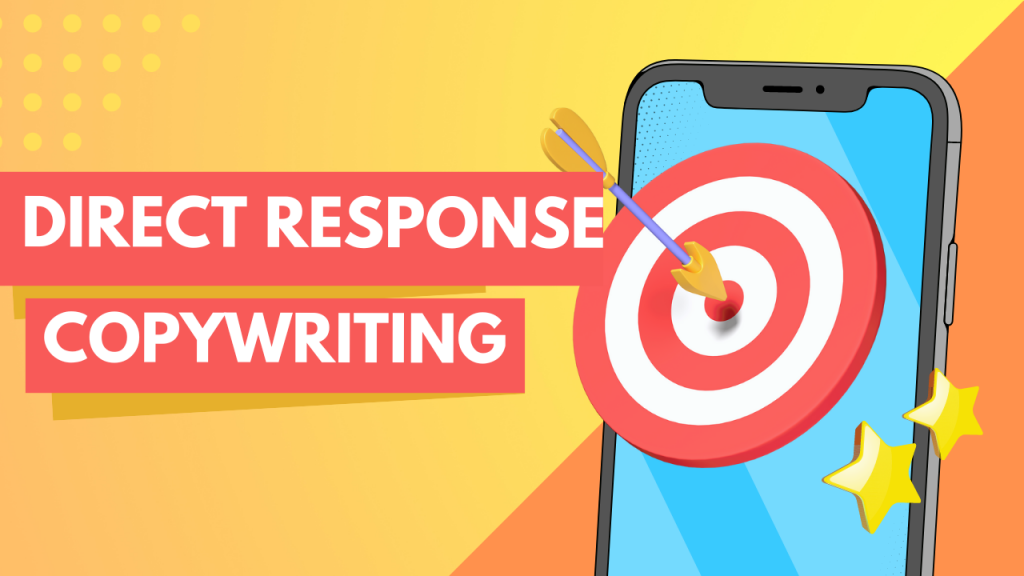 What Is Direct Response Copywriting?
A direct response copywriter is a writer who specializes in creating persuasive, targeted content that encourages readers to take a specific action, such as making a purchase or signing up for a service.
Sales letters, postcards, and email marketing campaigns are all examples of direct response copywriting. Like the name says, Direct Response copywriting seeks to make its audience take immediate action: Usually contacting them or buying.
Examples of what Direct Response Copywriting Does:
Making a Purchase
Downloading Freebie
Opt-In To Newsletter
Calling A Phone Number
Sharing A Content
Replying To An Email
Key Elements To Writing Good Direct Response Copy
To write a good direct response copy, you have to master 4 elements.
Headline: The headline or the hook musk lead people in. This is why people will stop whatever they were doing to read this copy. It has to be so interesting that people give it all the attention.

Broad Appeal: Whatever you are selling must have a broad appeal and must be important. If what you are offering does not solve or appeal to one of their needs then they will not read it. This is usually: money, becoming a better husband/wife, becoming a role model, getting attention from friends, removing pain etc.

Emotion and Logic: You must sell with emotion but provide enough evidence so make it logical to purchase this immediately, direct response copywriter must persuade their reader that this is the best time to buy this right now or else they will regret, suffer or even miss out on this while their friends get ahead of them and buy it before them.

Crystal Clear Call To Action: There is no beating around the bush, you tell them what you want them to do next! In the old days, it was filling out the order form and mailing it. These days, its clicking the BUY NOW button or even dialing a phone number. Tell them exactly what you want them to do.
Examples Of Direct Response Copywriting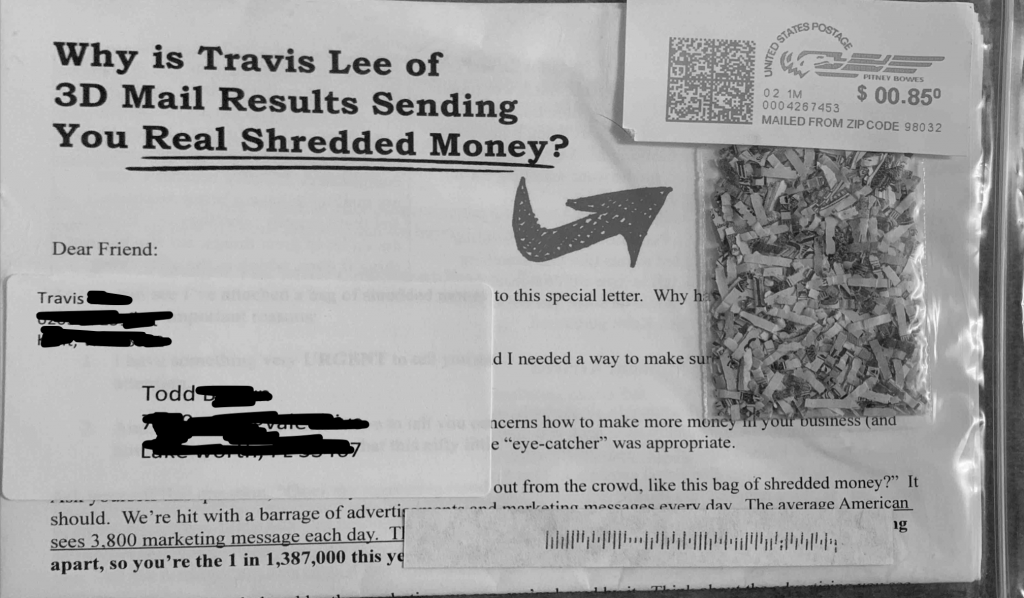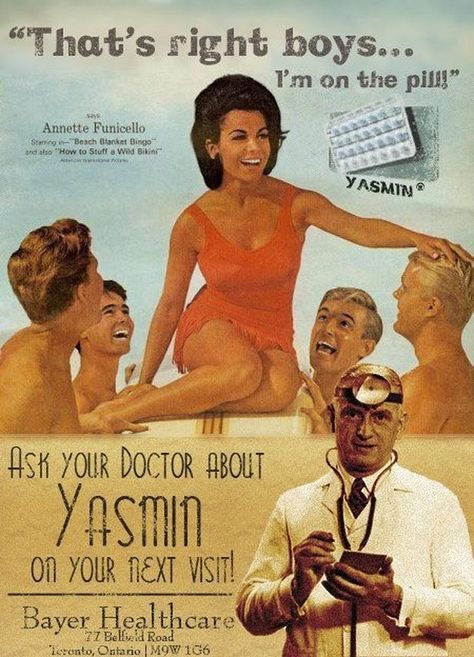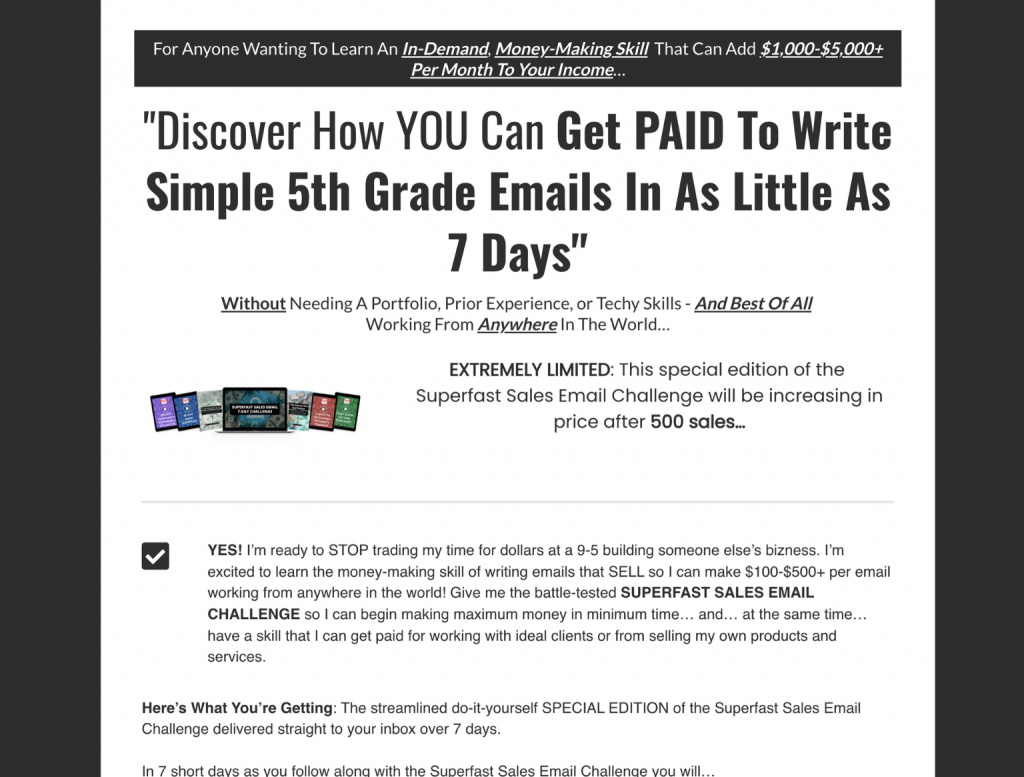 How To Become A Direct Response Copywriter?
To become a successful direct response copywriter, it is essential to understand how to craft effective sales messages that persuade customers to take action. Additionally, copywriters must be able to work within strict deadlines and be able to provide results-oriented writing.
As a direct response copywriter, you must understand that whenever you write a copy, you are trying to either evoke or remove emotion from a person. For example, If a person is feeling sad about something, your job is to reach out to them in a personal way to replace that sadness with the joy that they will feel after purchasing your product. The key difference between direct response copywriting is that persuasion is personal.
Best Direct Response Copywriting Books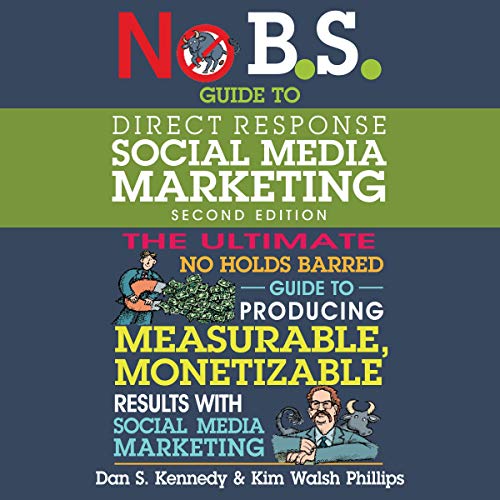 No B.S. Guide to Direct Response Social Media Marketing – Dan Kennedy
Of course, you should read everything Dan Kennedy has put out because all of his books are the foundation of writing good copy and marketing. This book does a good job of explaining what exactly is direct response and also offers Dan Kennedys methods to attract buyers.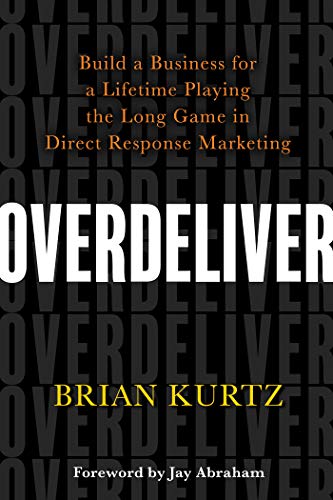 Overdeliver: Build a Business for a Lifetime Playing the Long Game in Direct Response Marketing – Brian Kurtz
This book offers suggestions that's what i call is RIGHT COURSE OF ACTION to be successful in direct response long term. This is about building offers that last a lifetime. Not a good book to learn foundation but amazing book if you have basic knowledge of copywriting.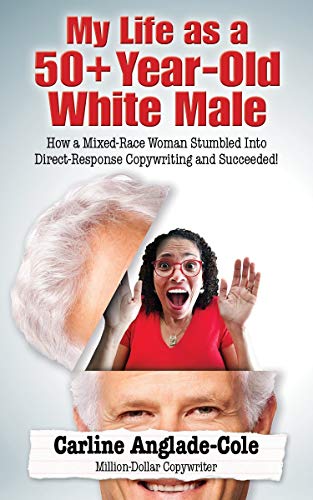 My Life as a 50+ Year-Old White Male: How a Mixed-Race Woman Stumbled Into Direct-Response Copywriting and Succeeded! – Carline Anglade-Cole
Don't let the corny book cover and name of the book fool you. Initially, i thought this book was a joke but it does offer some good nuggets.

She drove the point about storytelling home. Storytelling is one of the fundamental things about humans.
How Much Does A Direct Response Copywriter Make?
Direct Response copywriters are probably the most well-paid copywriters in the world because they are the backbone of marketing. They help craft a message that's going to push the right buttons to make someone purchase. On top of that, they also usually use this skill to sell their own product, if they do that, there is not really a ceiling to how much money they can make.
A direct response copywriter's salary in Texas is $74,781
A direct response copywriter's salary in India is $32,251
A direct response copywriter's salary in California is $98,151
A direct response copywriter's salary in Florida is $81,724